Sweet Home
2018
The house is not only to be observed it is a volume that is inhabited, it is lived within its proportions. It becomes your own. Constantly the house has been present in my work, whether because of the fragile or stable, empty or full, or because it is an element that express the relationship between the public and the private.
The home is the first universe of the individual and has the faculty of keeping memories, of being the place where thoughts fall and the first images are formed. I have found in house a feeling of imprisonment, a refuge full of protection. Its own physiognomy between the open and the close, the dark and the luminous, the silent and the evident makes it an intimate space full of contradictions and ambivalences.
Sweet home propose a house built with bricks of sugar with this building, I seek to transfer the symbolic elements of its architecture, and found in its material, the parallelism between sweet and bitter, the just and the unjust, the eternal and the ephemeral.
As time goes by, this house will begin to melt, to drip, to ferment, it can even be devoured by invasions of insects and animals. What was intended as a home will be flooded with abandonment and its bittersweet smell will be omnipotent. Art resist any government, the house does not do it, it vanishes, lost to us.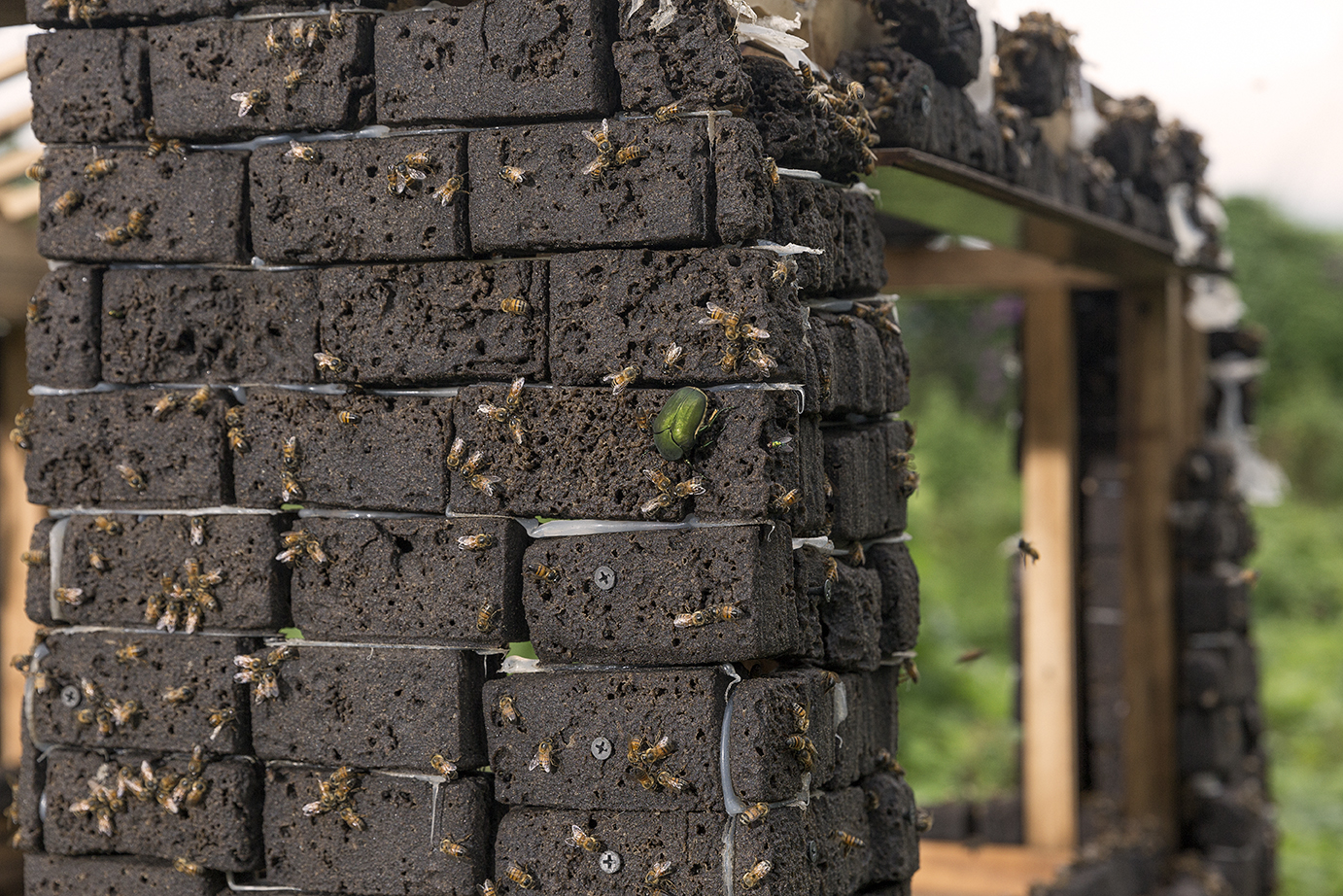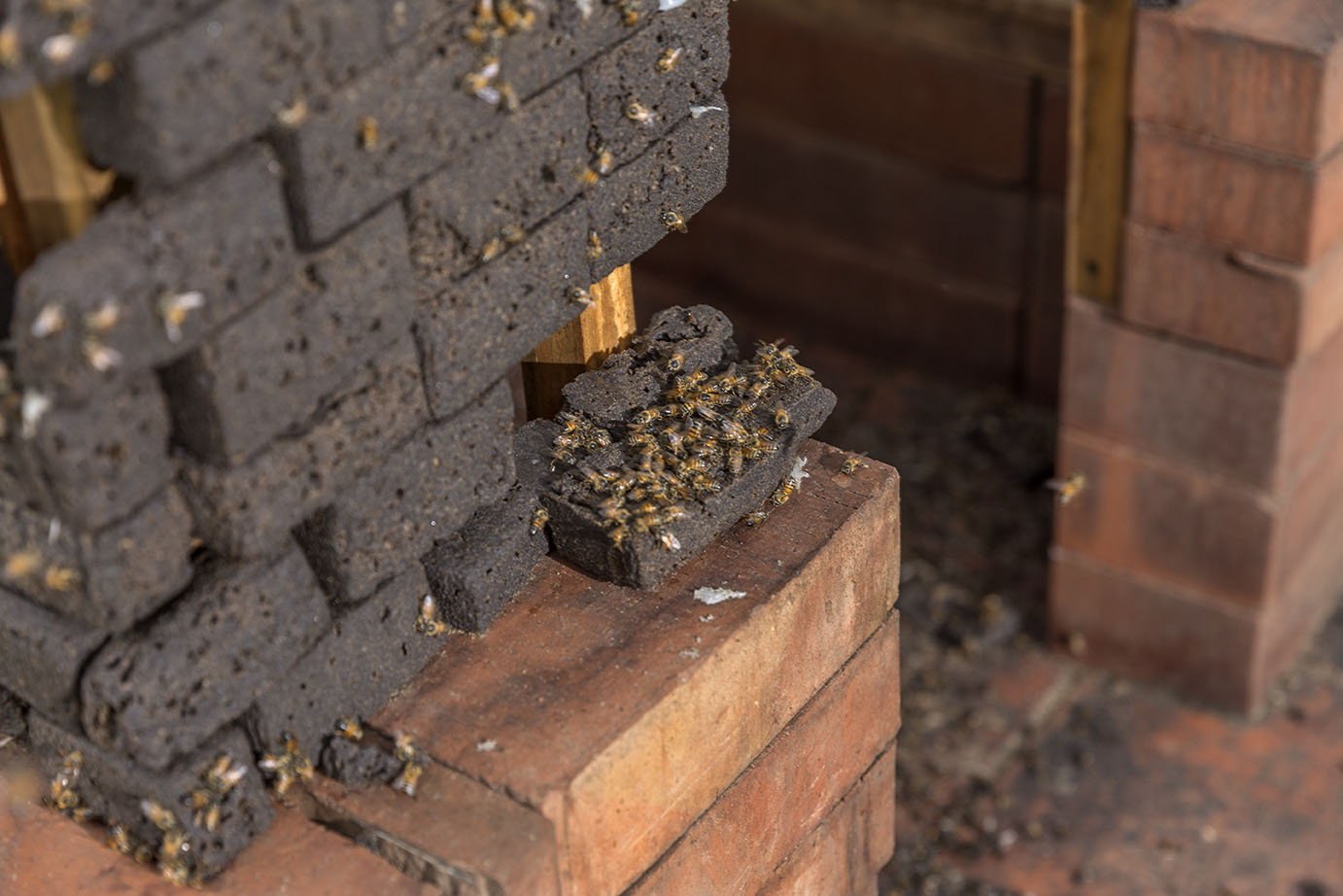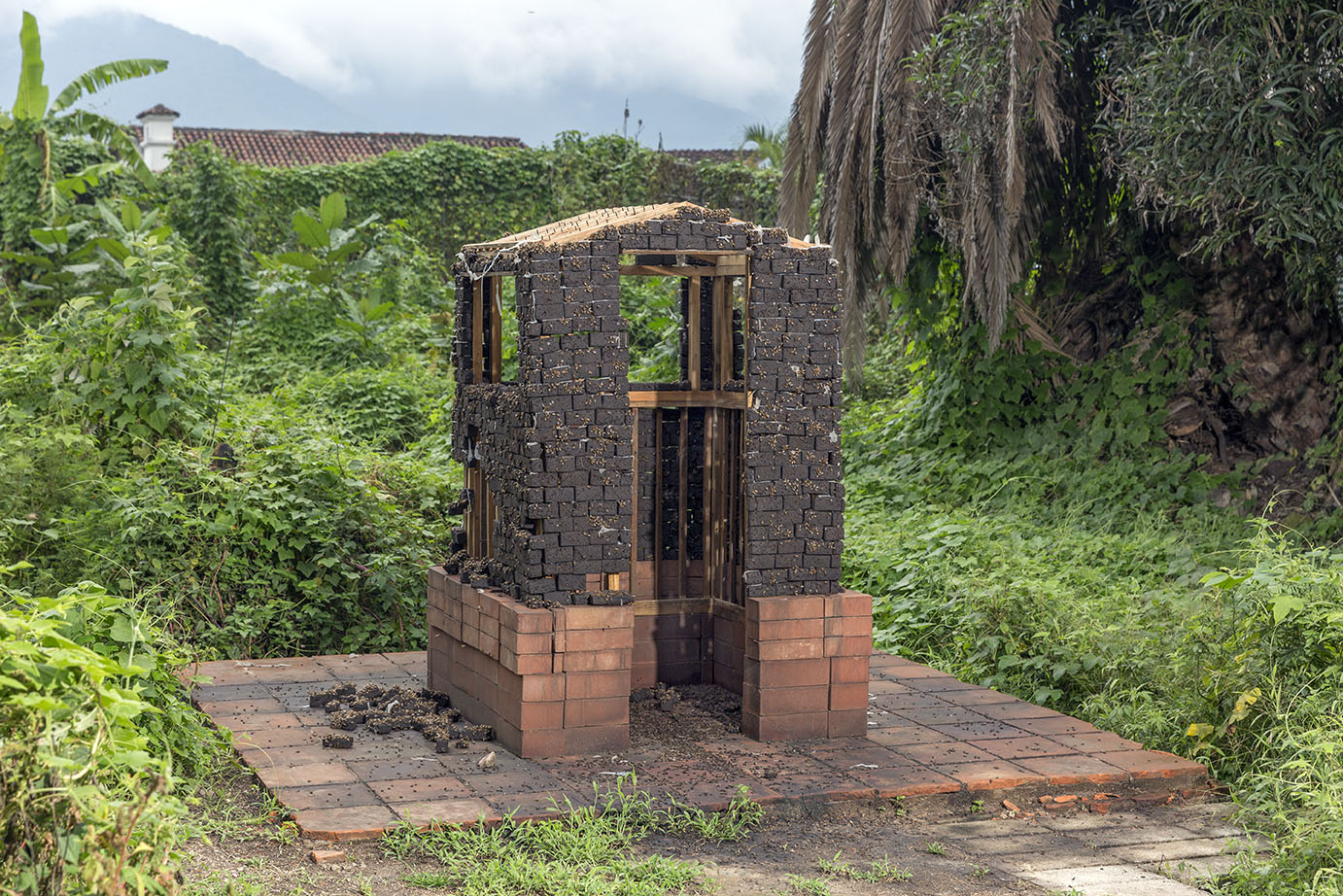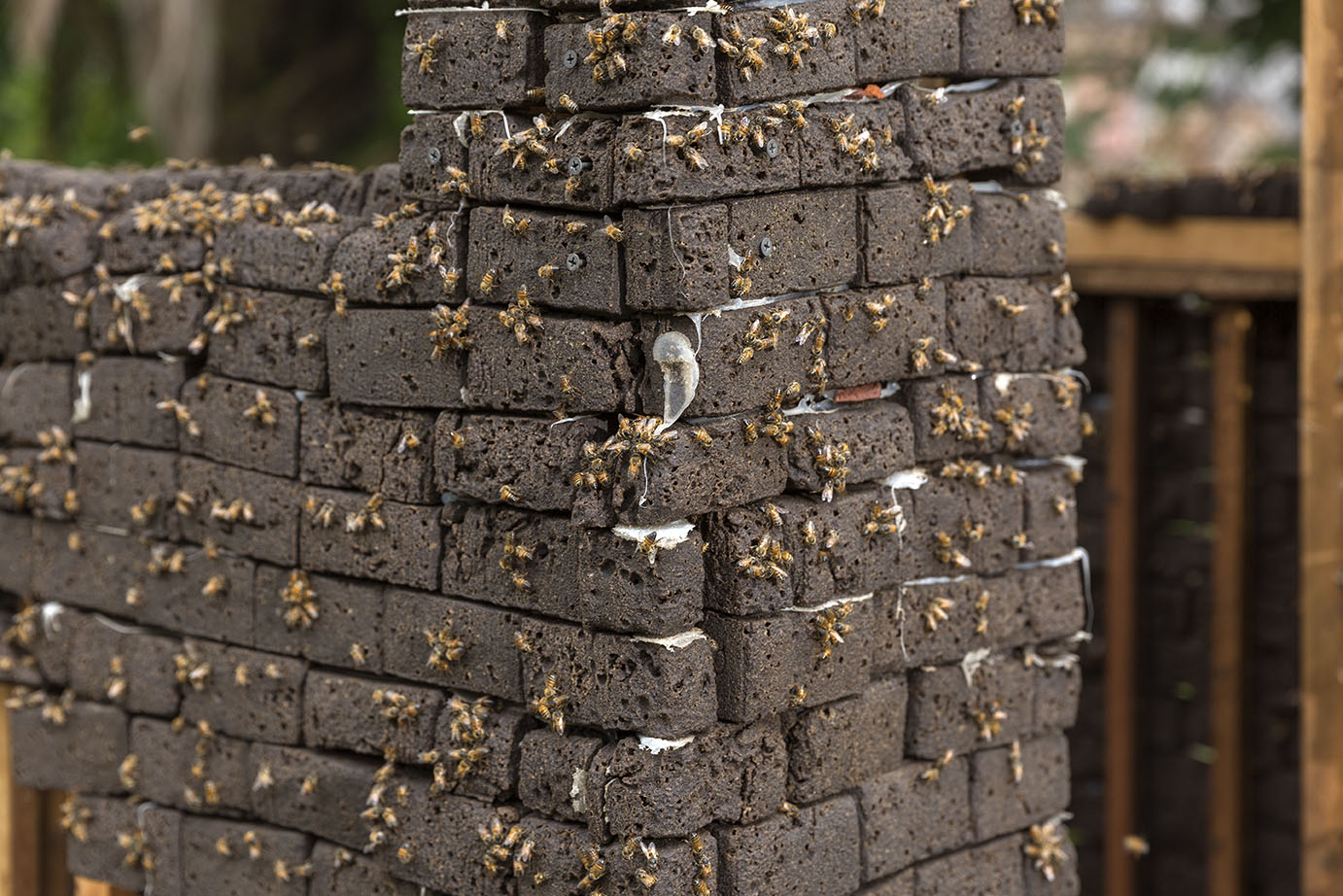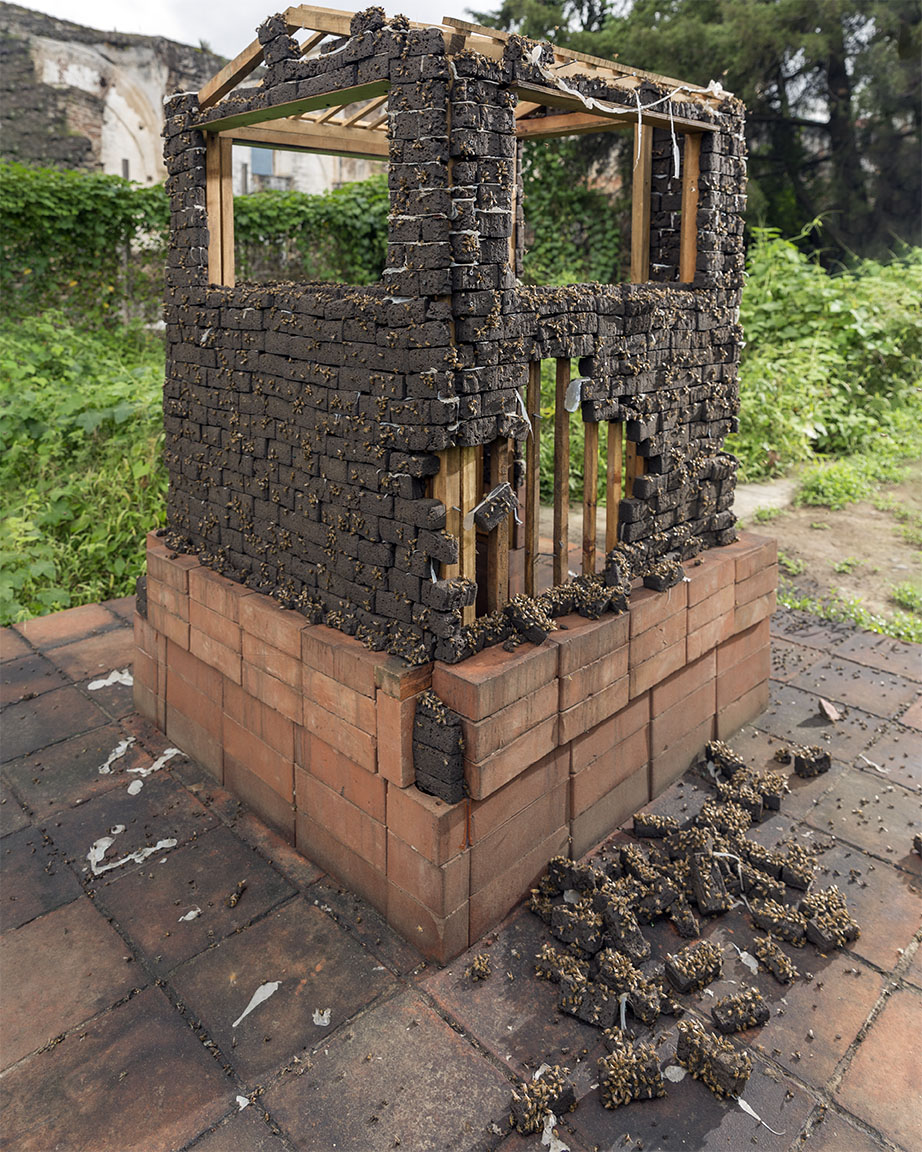 Image credit: Byron Mármol